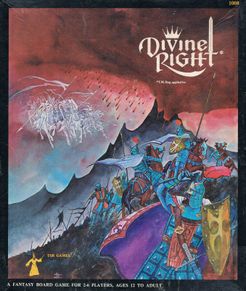 DevGame can now confirm that
DevGame Project #6
will be the Basic Rules
Divine Right
computer wargame, as Alpenwolf has acquired the rights to produce
Divine Right
-related games, including the original wargame, from the rightsholder. The plan is to complete and release the Basic Rules version first, then add Advanced Rules and 3rd Edition Rules in the future.
Single-player mode versus AI opponents and multiplayer modes with and without AI opponents will be included.
Castalia House also acquired the right to produce novels and RPG materials set in the world of Minaria and utilizing the
Divine Right
name.
The map is already well underway and is being prepared for 4k screens. The 78 custom map icons still need to be created and the XY ratio needs to be adjusted, but it is otherwise nearing completion.